Call 610-630-3325 for a customized team building plan
Government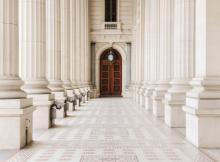 Who are we? ACT and ITCI, (International Training Consortium) our Washington DC based Partner, have formed a partnership to provide excellent learning experiences to government and industry. ITCI is a consortium of 100 of the top trainers in the U.S. offering a wide variety of skills, talents, and a diverse staff. ITCI customizes every training and consulting effort. After working together for many years, Professor Ron Roberts and Skip Pettit formed their partnership in 2005.
Charles Pettit, President ITCI, brings 25 years experience in training consulting with large and small organizations beginning with the U.S. Department of Education in 1972. He's currently regarded by Who's Who International as one of the premier management consultants in the U.S.
Specializing in designing and implementing state-of-the-art training programs for organizations, he and his consortium currently consult with more than 30 government and industry organizations.
Set Aside Qualifications
ITCI qualifies under Public Law 106-50 as a Service-Connected Disabled-Veteran Small Business (SDVOSB).
ACT is in the process of applying for HUB Zone status and should have completed this process by Sept. 2009
Mission: Deliver!
In a world of differences, why struggle for "sameness?" Leveraging the uniqueness of your organization and your people is critical to the daily success of your mission --- ITCI training and consulting services instill cutting-edge mastery with revolutionary training techniques and methodologies.